// April 11th, 2011 // 3 Comments » // Botswana, Photo of the Week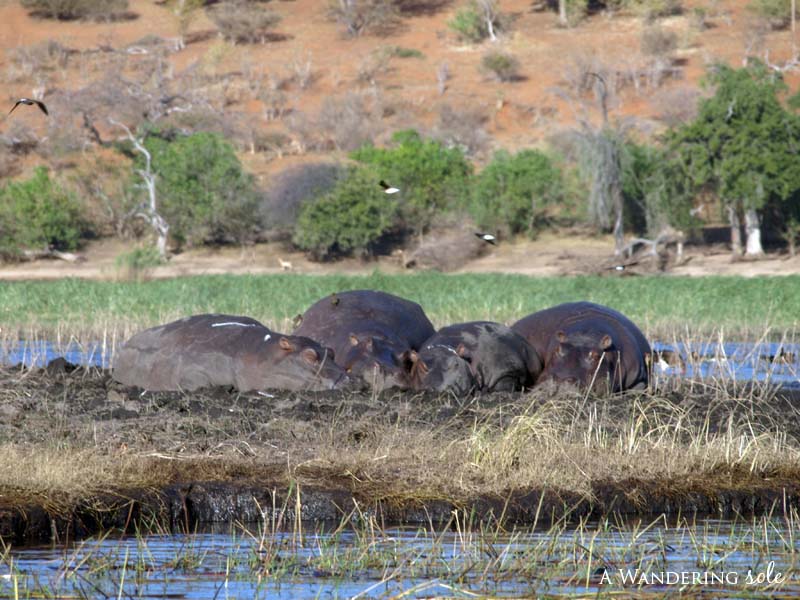 I learned on my first safari in Kenya a few years back that, while hippos may peep their head out of the water, they usually only get out of the water at night to look for food. It's rare to see a hippo out of the water during the day. So when I saw this family of hippos sunbathing on a little island in the Chobe River in Botswana, I knew I was witnessing a rare site.
Check out more photos from my safari in Chobe National Park.