// April 5th, 2011 // 17 Comments » // Book & Film, South Africa
I'm not shy about how much I love the library. And it just so happens that our local branch is pretty amazing. In addition to a great selection of books, I can get my hands on pretty much any movie whether it's a new release, an 80s blockbuster, a foreign film, or an obscure film festival nominee. I assure you that I take advantage of where my tax dollars are spent and check out an array of books and movies. I'm hoping that my excitement spills over, even just a bit, and you might be interested in some of the things that keep me so highly entertained when I'm not traveling.
Recently, I've been reading and watching all things Africa. While I wish I had been more knowledgeable on historical events before I went to Rwanda and South Africa, I think I can definitely appreciate and recall the information better now that I have seen and experienced things firsthand. Since there are so many great books and films out there, I thought I would break them down by country. First up? South Africa!
BOOKS: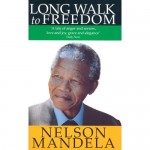 Long Walk to Freedom:
The first book I'd like to touch on is Nelson Mandela's autobiography. While I found it difficult to get into at first, after 200 pages, I didn't want to put it down. Even after visiting Robben Island, Mandela's detailed account of ending apartheid goes much more in depth on the events leading up to his imprisonment, his childhood, and the growth of his political party the ANC. Not only did I learn a great deal about his life, I now have a better understanding of how so many people could have the mindset that apartheid is acceptable. This was one book that I really wish I had read before going to South Africa. However, with that said, it was also interesting to be able to identify with certain points in the book. For example, he discusses a particular protest in Langa township that essentially kicked off the police violence. My friend that I met in Langa was at this event as a child, and her cousin and future husband were arrested at it. Having been to Langa means that events that may feel abstract and detached from what I know as everyday life suddenly become very real. (more…)