// December 20th, 2012 // 2 Comments » // America, Oregon
On my fifth trip to Portland, my true loves gave to me….
Oh Portland. Aside from rainy and cold days, I do love you so. En route to Kenya (okay so it's not exactly on the way, but) I took a detour to visit my bestest friends in Portland. The trip started out with an invite-only event for a vineyard tour at Chehalem. Emily and I tasted a few too many samples of wine (okay, I'm lying, I'm not sure there's such a thing as too much wine tasting), followed by delicious hor d'oeuvres from a local cafe. The wine and food were great. It was a small and intimate event, but we really enjoyed talking to some of the staff at the winery and getting some insider info. After purchasing wine for the holidays, we headed home but not without a stop first at Sonic for drinks and a little snack to absorb some more of the wine!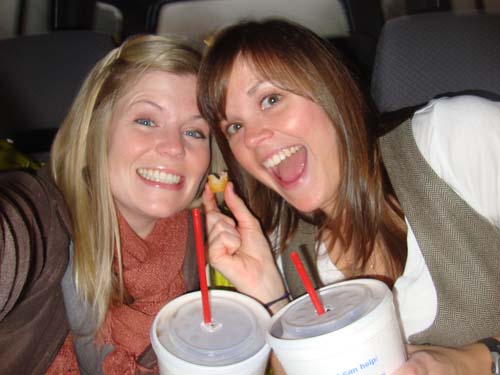 We also decided to run the Thanksgiving Turkey Trot, a 4 mile race to benefit the Portland Zoo. We waited outside for nearly an hour and it was FREEEZING cold! But I did get to see a beautiful sunrise and feel a little less guilty when stuffing my face with delicious food later in the day. (more…)