Gaudi for Free at Park Guell
// June 23rd, 2011 // Spain
What do I love more than seeing Gaudi's work in Barcelona? Seeing it for free! I visited Park Guell on my second day in the city and made not one but two more trips back to the park. I was drawn in by the views of the city, the ability to discover new areas of the park, and the people watching. As a public park, it's an opportunity to see some of Gaudi's work for free.
Park Guell was originally intended to be a housing development but never came to fruition.  Gaudi designed the park in the early 1900s and even lived in one of the existing houses on the site. The main terrace sees the majority of the traffic, which has a long undulating bench surrounding it. Hawkers sell things here, musical groups perform, and tourists try to capture photos of the city below.
There are multiple entrances to get into Park Guell depending on which subway stop you get off at. If you're like me and you choose to visit three times, I would try both entrances and really try to explore different areas of the park.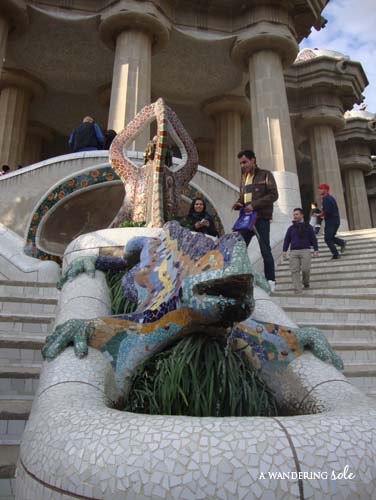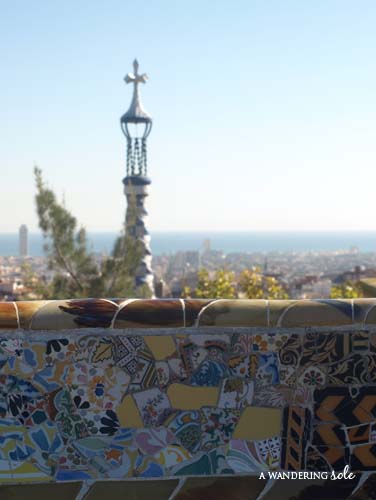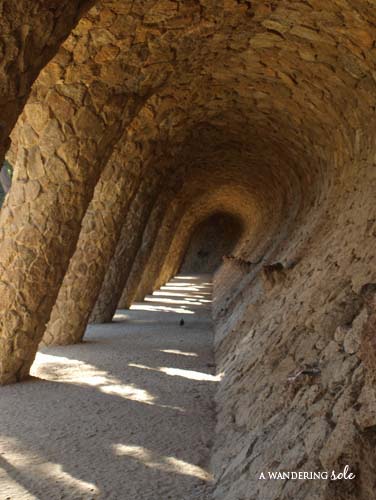 4 Responses to "Gaudi for Free at Park Guell"
Leave a Reply